Urban Ellegance Warranty
$

20.00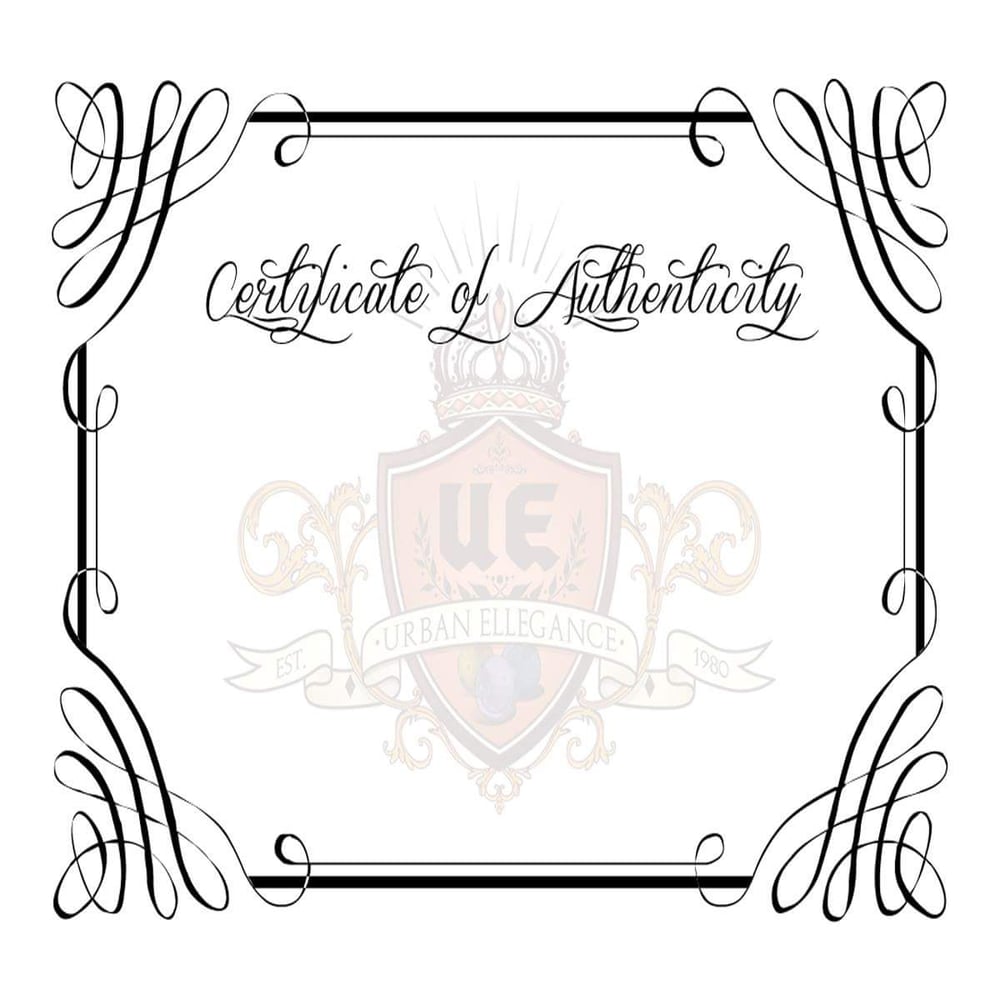 The Urban Ellegance warranty program insures all items made from Jan.2014- til present! Simply send your (Intact)items back and we will make them look just as good as the day you got them and then ship them back to you at no addl cost.
We stand behind our product/brand and believe that your purchase should always be in the best condition possible!
If your items were purchased within those dates and have tarnished due to everyday wear, but are still intact and/or need to be resized larger or smaller we will make the necessary updates and return the item (s) along with a certificate of Authenticity that insures it from the date of return up to 2 years.
Each warranty will cover up to 5 pieces(YES 5) All 5 items must be sent at the same time for warranty to be honored if sending multiple items
Please send to :
Urban Ellegance Jewels,LLC
528 Rigby St. NE
Marietta,GA 30060
Standard Repair Warranty:
Includes Everything in our standard Warranty but also covers items that may need to be resecured, missing charms or are broken but all of the components are in your possesion this also covers any 5pcs purchased from 1/2014 to date!!!
PLEASE NOTE:If you return an item for repair and it is missing more than Half of the materials needed to complete the repair. You will be emailed with the option to pay the difference for the Repair Upgrade Warranty Option before repairs are started and must be paid within 2 business days of reciept before repairs are started. On the 3rd busines day a reminder email will be sent before you are notified that your items are being returned with a partial refund excluding the shipping cost.
Shipping and handling:
We will cover all shipping and handling back to the address shipped from (only available for U.S. customers)
PLEASE NOTE: If your item breaks while under warranty notice must be provided to urbanellegance@gmail.com(by email)!!!
The remaining salvaged components must be shipped back within 10 business days.
Repair or a replacement for an item of equal value will be offered once broken item is recieved.
The return shipping is always free under warranty.
PLEASE NOTE: We ARE NOT responsible for lost or stolen items.
Repairs Upgrade Warranty:
Is the Best offer! It covers EVERYTHING!!
If you have an Urban Ellegance item that was purchased from Jan. 2014 to date but is now broken, but you still have all or at least or more than half of the components needed to repair it, we will repair the item and return it with a certificate of authenticity covering it from the repair date through the next 2 years. (This may include missing charms, missing stones/beads on bracelets, earring repair, necklace repair with all or at least half of the components still in your possession) This is essentially us repairing up to 5 of your items to present day standard using all current materials in addition to whatever you send back!!
Availability
Standard warranty

Standard w/Repair Warranty

Repair Warranty w/upgrades
Share